Snow Attractions
The Tateyama Kurobe Alpine Route opens in the spring. This is a wonderful time for guests to enjoy the snow of Midagahara.
Such sights and activities include giant, meter-high walls of snow, snow slides, and snowshoe trekking.
A fun time in this snow-white world awaits you—it is so delightful that you just might forget all about the cold.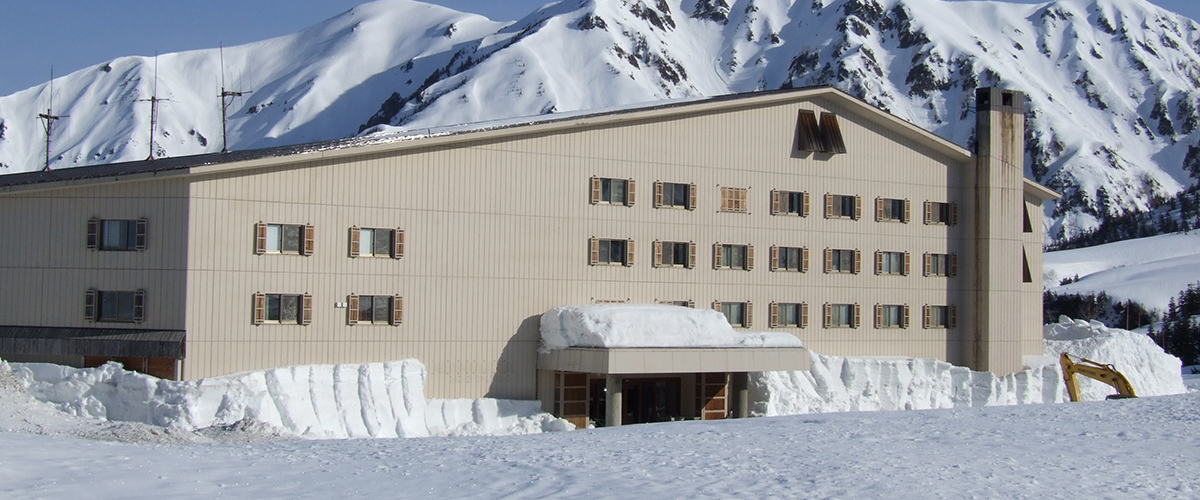 01
The Coming of Spring: Walls of Snow
When the Midagahara Hotel opens, walls of snow 4 m to 5 m in height appear in front of the hotel. This is our hotel's symbol of spring. The "Giant Snow Valley" of Murodo, which appears around the Highland Bus route, is quite famous, but our hotel's walls are quite well-known as well.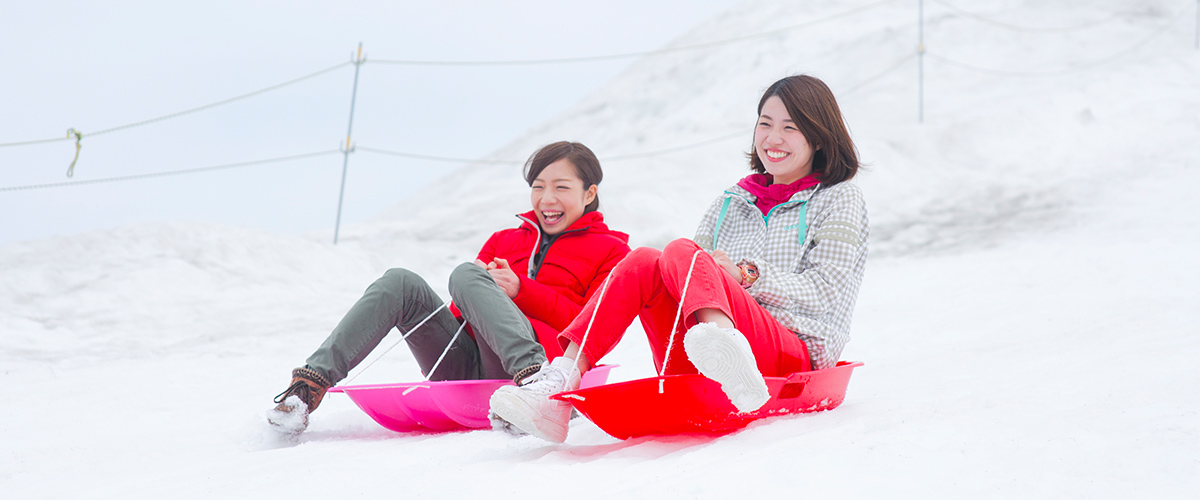 02
Snow Slide: Fun for Both Adults and Children
From April to July, we take the lingering snow and build a snow slide in front of our hotel. This giant, pure-white snow slide is like something from a fairy tale.
The slide is great fun for all ages, from little children to adults. We also provide free sled rentals.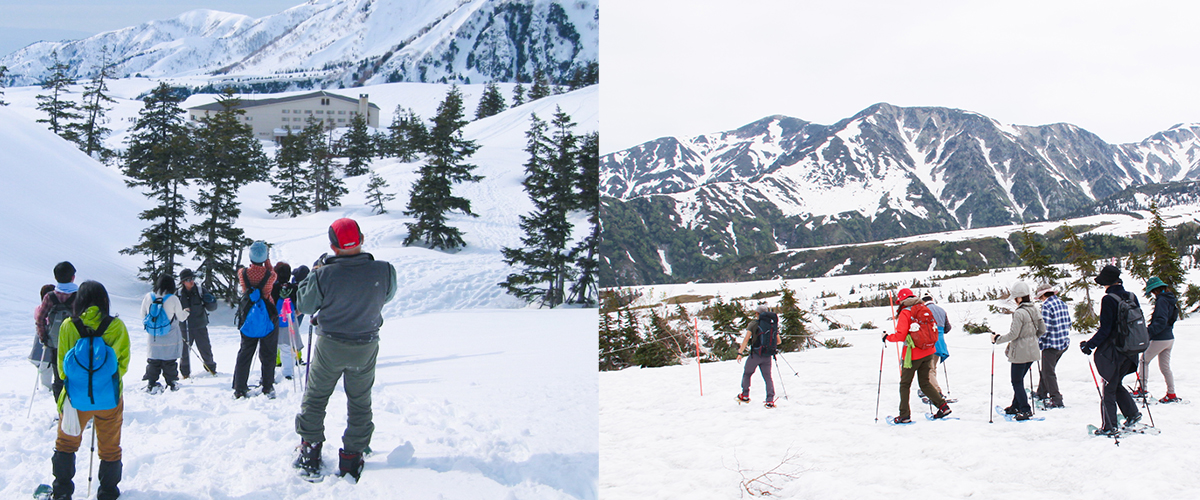 03
Snowshoe Trekking
Why not put on some snowshoes and trek through the thick snow found around Midagahara in the spring? As you walk this world of pure-white that extends out forever in all directions, it feels like time itself has come to a stop. Put on snowshoes and have a picnic. Or, take your cross-country skis for a romp through the highlands. What you choose to do is up to you!