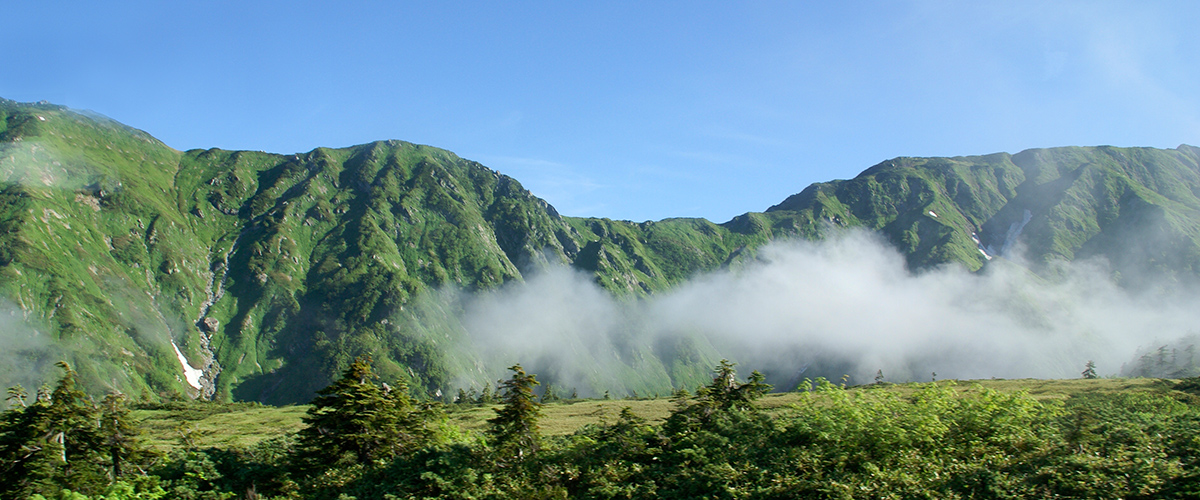 01
Mountains and Wetlands of the Dainichi Mountains
Look north from Midagahara to see the overwhelming majesty of the Dainichi Mountains. The Midagahara Wetlands are precious wetlands that are registered under the Ramsar Convention, an international treaty to protect important wetlands. In the summer, as the snow melts, the wetlands began to change. The combination of alpine plants swaying at your feet, myriad small lakes called "gaki-no-ta" and the great expanse of the Dainichi Mountains behind you creates a view that can be found nowhere else. In autumn, colorful autumn colors abound. By November, it is time again for the start of a long winter. A walk through this landscape is like a moment stolen from a painting. Enjoy it while you can during this brief moment of beauty from summer through autumn.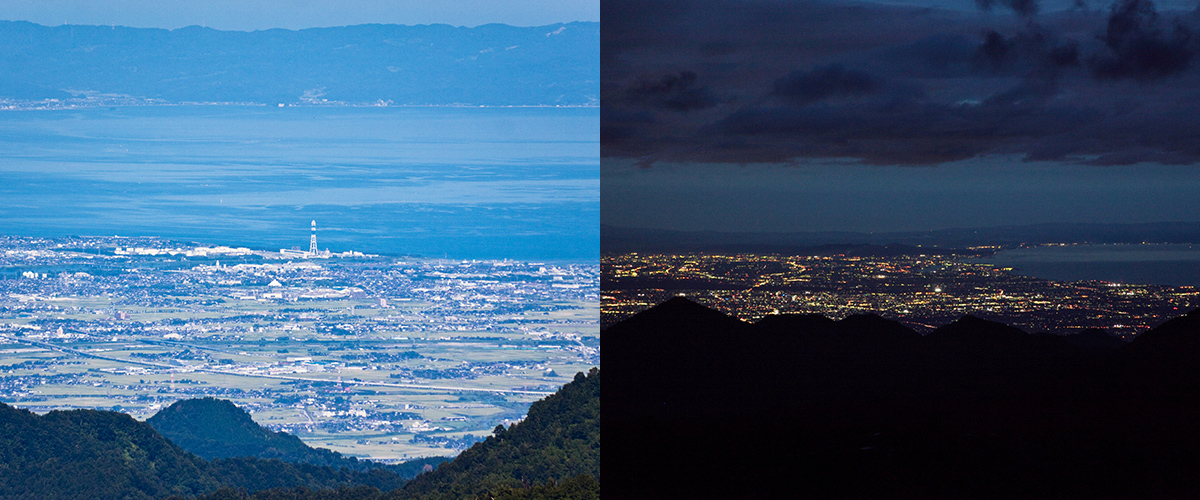 02
Changing Faces of the Plains
The Midagahara Highlands are located 1,930 m above sea level. Off to one side, you can see the Toyama Plain and the Japan Sea spread off into the distance. On clear days, you can even see the Noto Peninsula. Sit in the comfort of our Lobby's sofa and watch the shifting and changing of this magnificent view. During the day, soak in the blue of the sky and the green of the mountains—the air is so clear that you can almost see it. At night, watch the evening sun dye the scenery into a fiery red. As the sun sets, the lights of Toyama's city start to flicker to life. Such sights will steal you away to another world.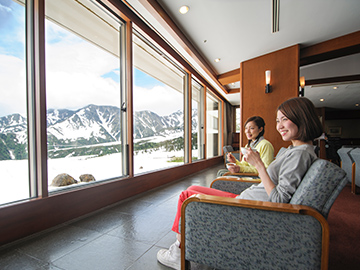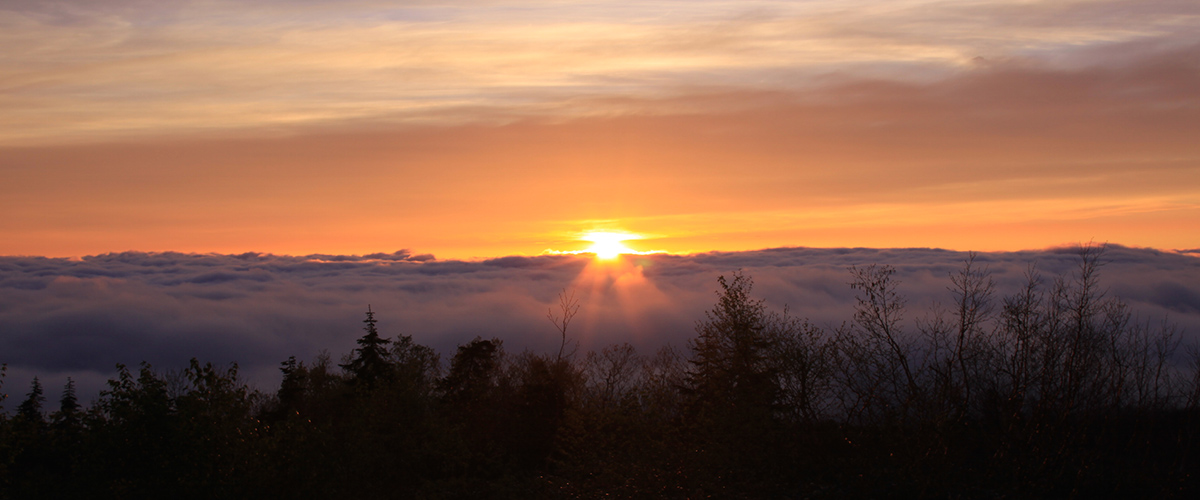 03
Miraculous Beauty: The Sunset & The Sea of Clouds
The mysterious beauty of Midagahara's sea of clouds attracts many visitors. Under the right conditions, which include fine weather, no wind and a lowering of temperature, a sea of clouds expands out below Midagahara. The sight is exceptionally beautiful at the moment when the sun sets. Its light will dye even your heart red. Dining Room Yakushi, found on the second floor of the Midagahara Hotel, has an altitude slightly lower than the standard viewing location for the sea of clouds, so it feels like you are enjoying dinner while inside the sea of ​​clouds itself. We here at the Midagahara Hotel hope that you can catch a glimpse of this beautiful sight during your trip to the mountains.