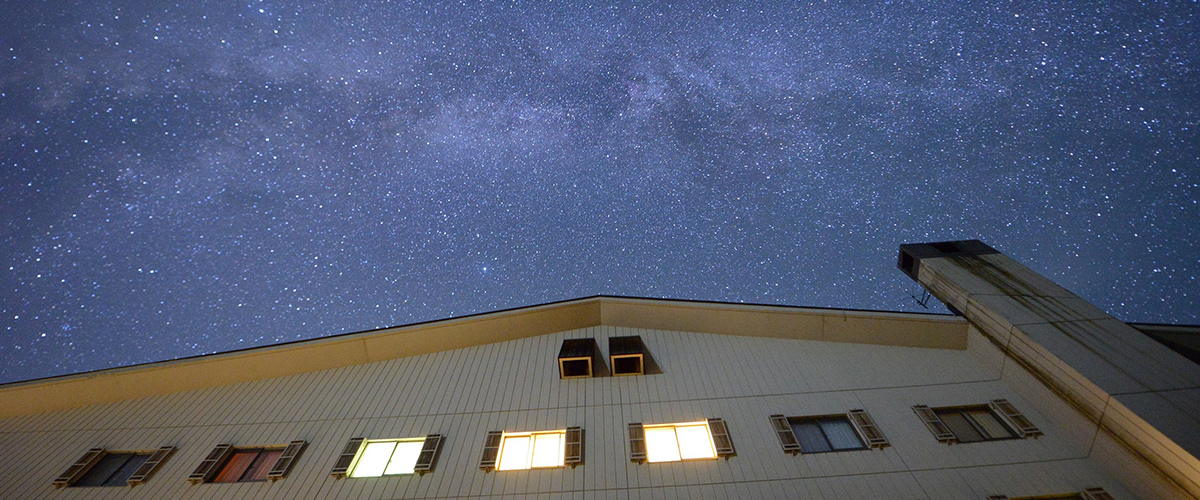 01
Look up to a romantic sky full of stars
On clear days when the stars can be seen clearly, our hotel staff holds a stargazing event for our guests. They point to the stars with a laser, explain about the constellations, and tell stories about the stars. This experience may forever change how you think and see the of the stars. In the summer, you can clearly see the river of stars that is the Milky Way. It is an emotional experience. Shooting stars appear often. But be careful—they disappear quickly! How about preparing a wish in advance?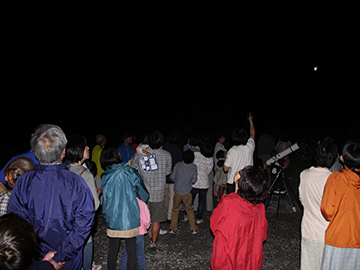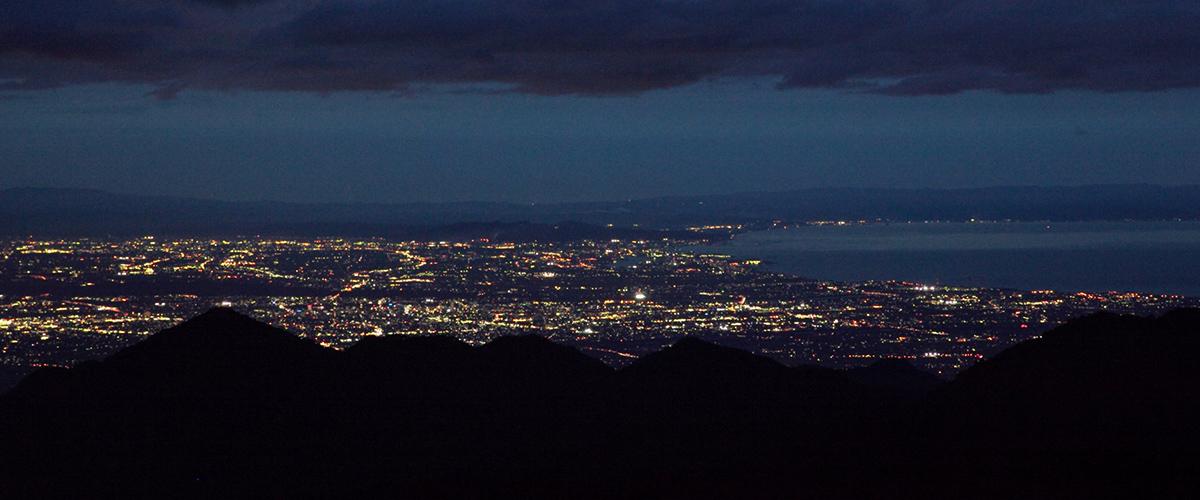 02
Exclusive Night Views for Hotel Guests
Many parts of the Midagahara Hotel, such as its guest rooms and the common bath, offer views of the surrounding nature. From the Lobby, guests can watch the sunset and see a night view of the Toyama Plain. Unlike night views in the city, the gentle city lights make one feel awash with warmth and kindness, soothing the heart. Beyond Toyama city spreads the sight of Toyama Bay. The combination of the light of the stars, the city lights and the lights of the fishing boats combine to form a magical and beautiful sight. Why not find your own special seat and enjoy a view only open to overinght guests?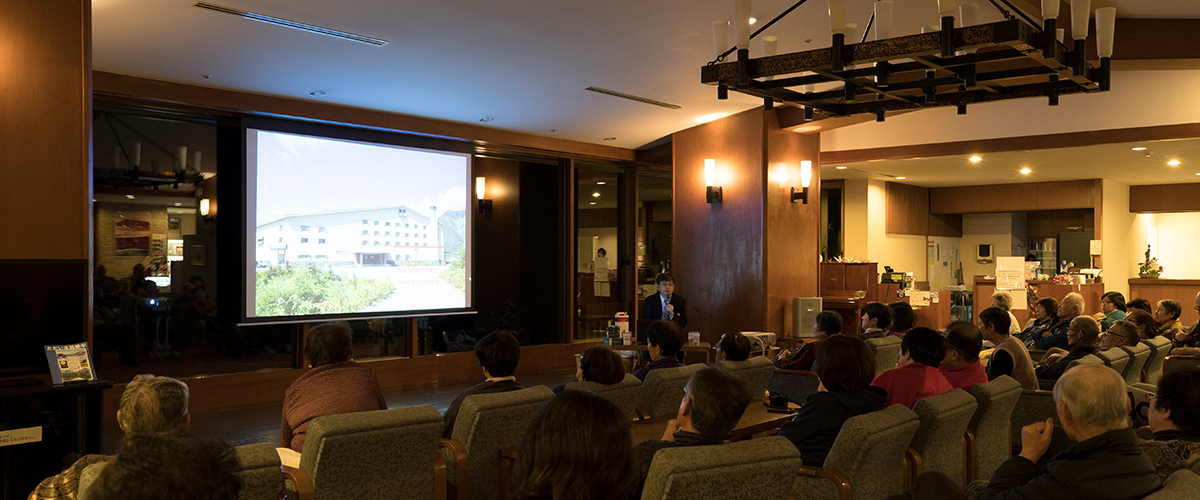 03
Make Your Trip Even Better with Our Slideshow Screening
In the evening, we offer a slideshow screening hosted by hotel staff. Here, we introduce interesting episodes and photographs. Sometimes, this will include such delights as photographs of the Midagahara Hotel's construction, stories of difficult times, and hidden legends hidden in the "gaki-no-ta" ponds of the Midagahara Wetlands. Other times, we may share useful information for your stay, such as must-see points on the Alpine Route and important tips to keep in mind for your mountain trek. The screening takes around 40 minutes but feels like it passes in the blink of an eye. It is also a chance to meet other guests and make new friends.