Events & Activities
To help you enjoy Tateyama's wonders to the fullest, the Midagahara hotel has prepared a diverse offering of events and activities.
These events include staff-guided walking tours, video screenings, and much more.
Events
At Midagahara Hotel, we hold special events out of our desire to show everybody the nature, history, and culture of Tateyama across the fours seasons.
Star Watching
In stargazing, a special lecturer from the Toyama Prefecture Astronomical Society will lead us in the observation of the starry night sky using an astronomical telescope. This will be accompanied by a lecture on how to observe the stars, interlaced with various stories concerning the starry sky in different seasons. Even those who have never gone stargazing before can enjoy it. Let's enjoy a special night in the "A highlands resort in the clouds" together with the Milky Way and a shooting star.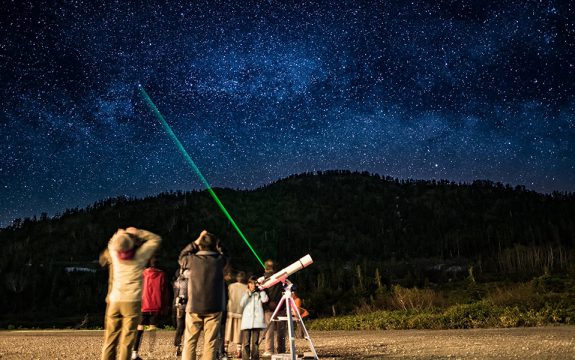 Schedule
2020 Schedule·
5/16 (Sat), 5/23 (Sat), 6/13 (Sat), 6/20 (Sat), 6/26(Fri), 7/18 (Sat), 7/24 (Fri), 7/25 (Sat), 8/22 (Sat), 8/25 (Tue), 9/12 (Sat), 9/19 (Sat), 10/10 (Sat), 10/17 (Sat)
Total 14 times
Time
From around 8:00 PM
Place
Contact front desk
Application
No reservation required
Entry fee
Free
Contents
A presentation on the stars will be given using telescopes and other equipment on the Murodo Terminal roof.The instructors come from the Astronomical Society of Toyama.
Activities
These events are held daily at the Midagahara Hotel.
Midagahara Highlands Trekking
Hotel staff will lead guests through either the "Midagahara Trekking Course" or the "Tateyama Caldera Observation Deck Course" while introducing the surrounding mountains, alpine plants, and other features of the environment.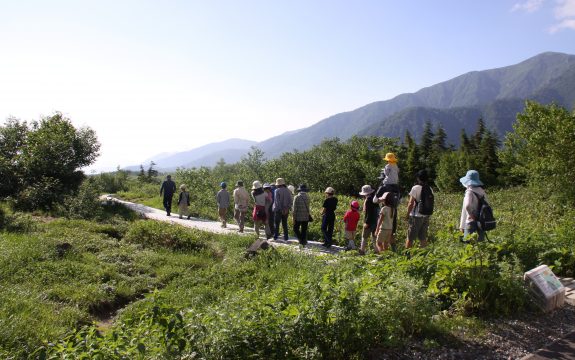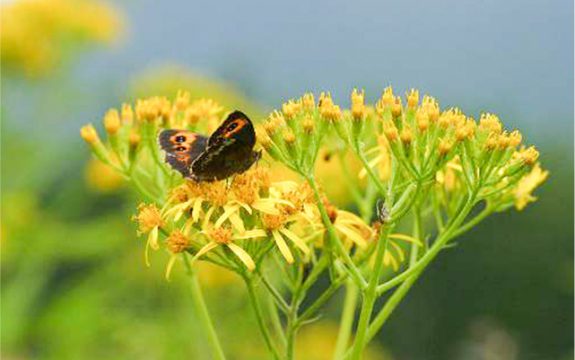 | | |
| --- | --- |
| Time | 4:00PM~ |
| Place | Contact front desk |
| Application | No reservation required |
| Entry fee | Free for hotel guests |
| Time required | 40 minutes - 1 hour |
*Trekking route may change due to weather and route conditions.
*Trek will be on snow from April to June. Snow boots provided.
Slideshow & Video Screening
Held daily in the 1F Lobby. Starts around 8 p.m. and runs for about 40 minutes.
Includes slideshows accompanied by explanation from hotel staff and/or video(s) of the Tateyama Kurobe Alpine Route.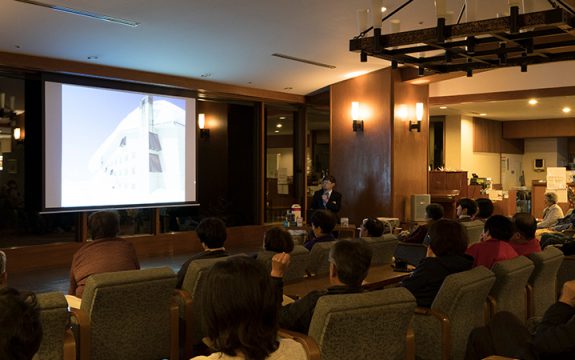 | | |
| --- | --- |
| Time | 8:00PM~ |
| Place | 1F Lobby |
| Application | No reservation required |
| Entry fee | Free for hotel guests |
| Time required | About 40 minutes |
Starry Sky Watching
If the weather is good and skies are clear after the slideshow, our hotel staff will host Starry Sky Watching.
Here at our resort above the clouds, gaze up at a night sky filled with shooting stars and the majestic Milky Way.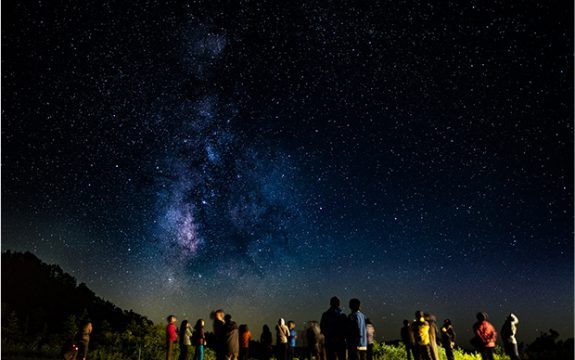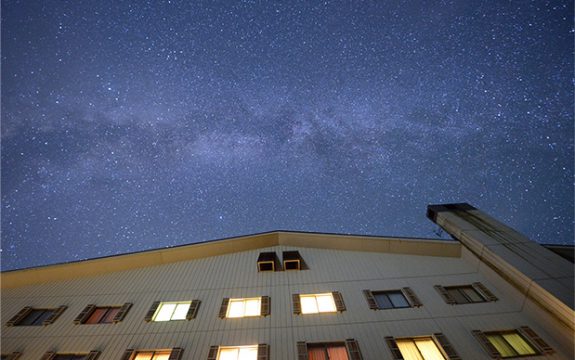 Time
Every day (pending) After the Slideshow and Video Screening
Place
Hotel outdoor
Time required
15 minutes
Contents
Following the slideshow & video screening, the hotel staff will lead a simple stargazing event.
The event may be canceled due to weather conditions. Thank you for your understanding.