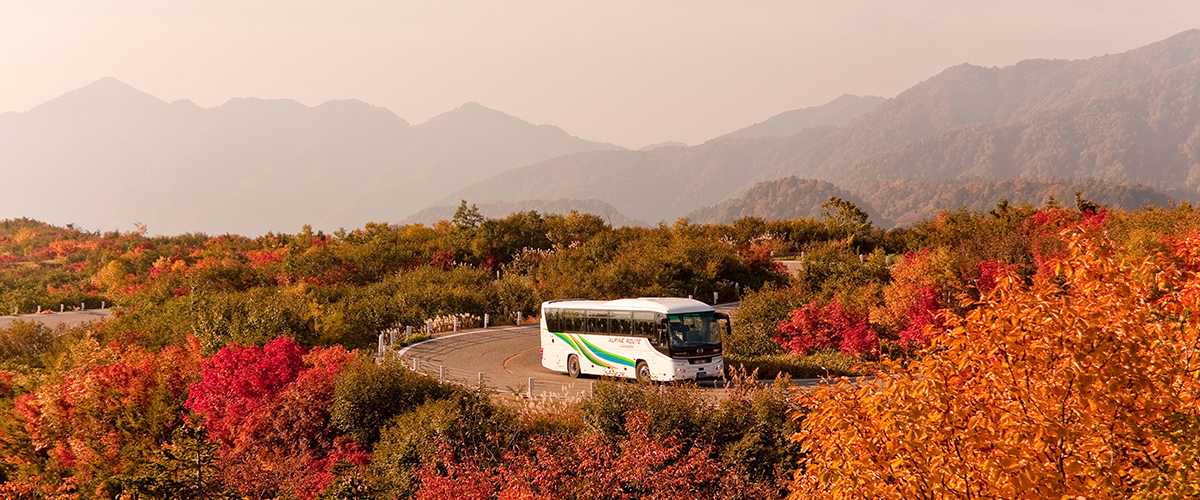 01
Autumn Scenery at the Seven Curves
The Highland Bus, which connects Midagahara and Beppuhei, includes a section of road with seven successive curves. This area is a prime spot for viewing autumn leaves. As the bus weaves back and worth, you can see the red of Japnese rowans, the yellows of maple and birch, and the green of coniferous trees blending together like a woven fabric. Some guest cheer at every sudden curve. On clear days, you can even the Toyama Plain peeking out between the foliage. The landscape looks like something straight out of a wonderful painting.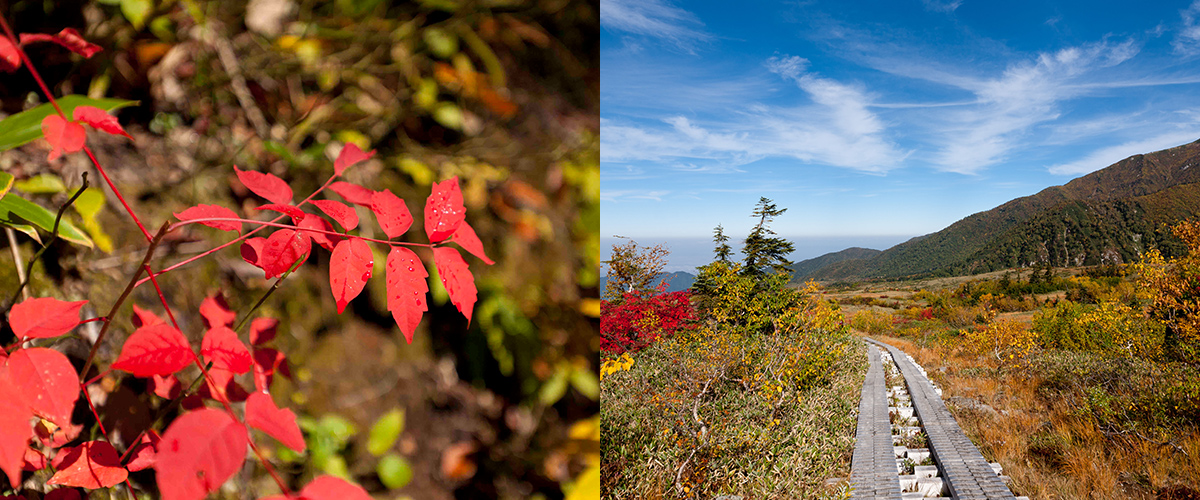 02
The Autumn Foliage of Midagahara: An Invitation to Another World
In late September, the mountains around Midagahara begin to change their color. The surface of the wetlands turn orange and take on an otherworldly beauty. The little ponds that pepper the wetlands reflect the blue sky and highlight the vivid autumn foliage. When the first snow falls on Tateyama, it creates a beautiful contrast of white mountaintops with red and orange leaves. In the evening, the sunset dyes the leaves to create a whole new experience. By October, the mountain face will transform, and the trees that line the Highland Bus route will take on colors of yellow and red.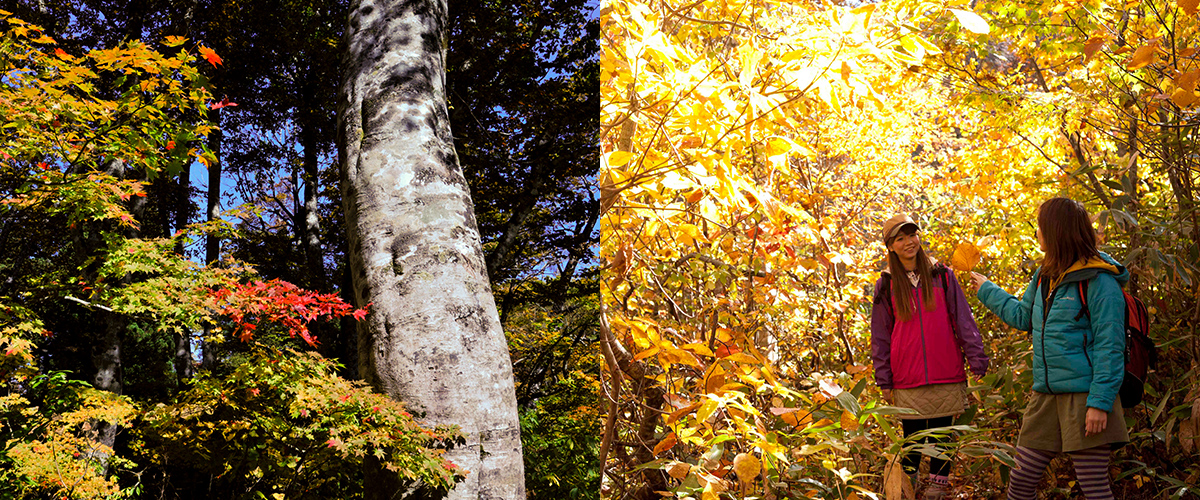 03
Bijindaira and the Tunnel of Trees
Surrounded by hardwood forests and Tateyama cedars, Bijindaira is a popular walking spot. From late October, the trees of beech, birch and Japanese rowan take on vivid colors, creating a photogenic expanse of scenery. Advance down the walking path to find a tunnel of trees dyed with gradations of red, orange and yellow. There are many walking courses to choose from, but Bunazaka, with ancients trees that are 200-300 years, is the best spot for viewing autumn colors.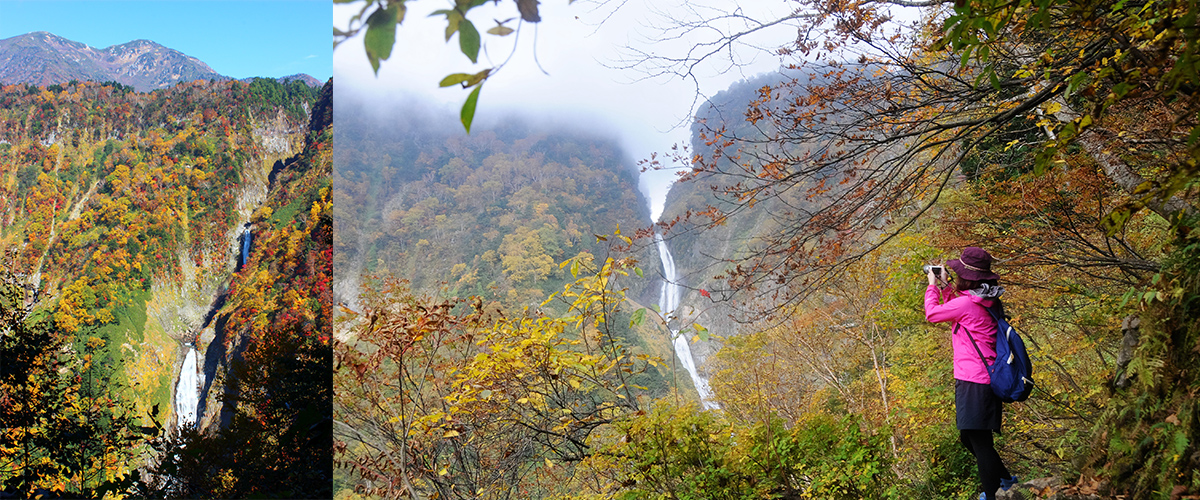 04
A Beautiful Contrast of Colored Valleys and Waterfalls
The Shomyo Falls are a famous waterfall accessible by car from Tateyama Station. These falls have four levels and boast a height of 350 m—the highest in Japan. The falls are included in the "100 Best Waterfalls of Japan," and they are designated both as a place of scenic beauty and a national monument. Japanese rowan, beech trees, giant knotweed and wild grapes can be found growing around the falls. In late October, these trees transform in unison, taking on autumn colors. The view is breathtaking. The waterfall reflects the autumn colors of the ravine, making it a great spot for photographers.