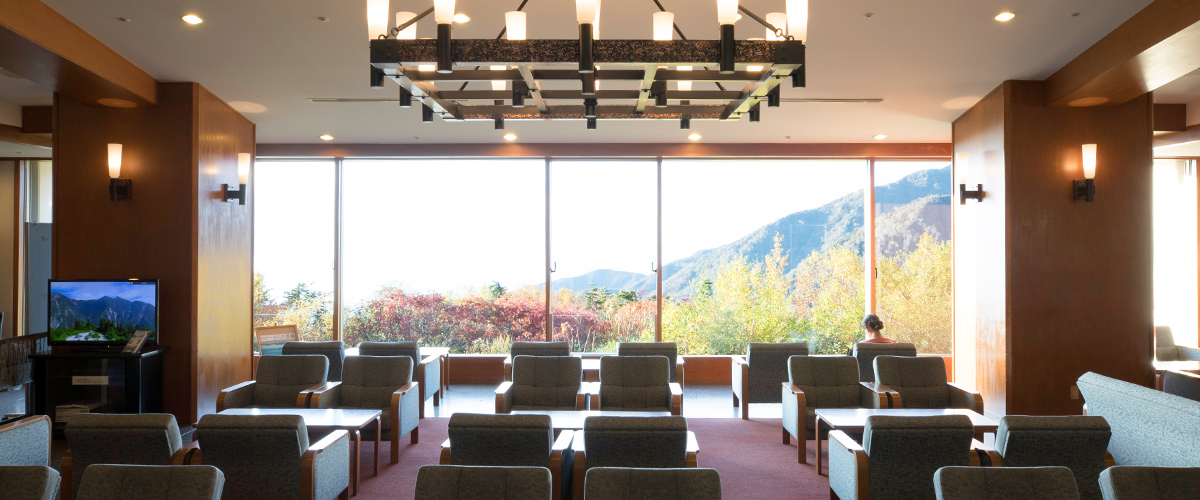 01
Lobby
A delicious sip of tea, and a view like a beautiful painting
The large glass windows in front of the hotel lobby grant a magnificent view of Midagahara. The scenery here changes with the seasons. To sit and watch the slow-changing scenery sooths both the body and the soul. The lobby is open to all guests, so please use it as a place to relax and chat. Or, use it as a place to spend a quiet, leisurely moment with yourself. In the lounge, we offer sweets as well as coffee and tea brewed with Tateyama's famous spring water.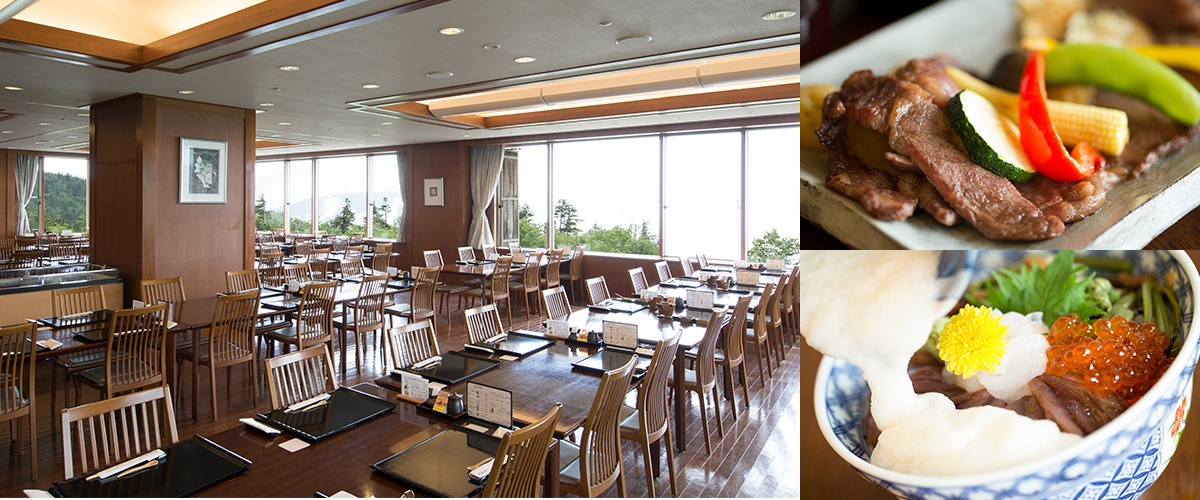 02
Midagahara Lunch
Mountain scenery, and a taste of the Sea of Japan
At Japanese Restaurant Dainichi, guests can enjoy a majestic view of Midagahara while dining on a variety of dishes themed around seafood from the Sea of Japan. Try our popular Sea of Clouds Bowl, which is imaged after the sea of clouds that appears in Midaghara. It is topped with white shrimp and Tateyama's famed firefly squid. Other prized dishes include our Fluffy White Shrimp Lunch Set, which includes white shrimp that is pureed and fried, and our Midagahara Grilled Set, which is made with Japanese beef loin.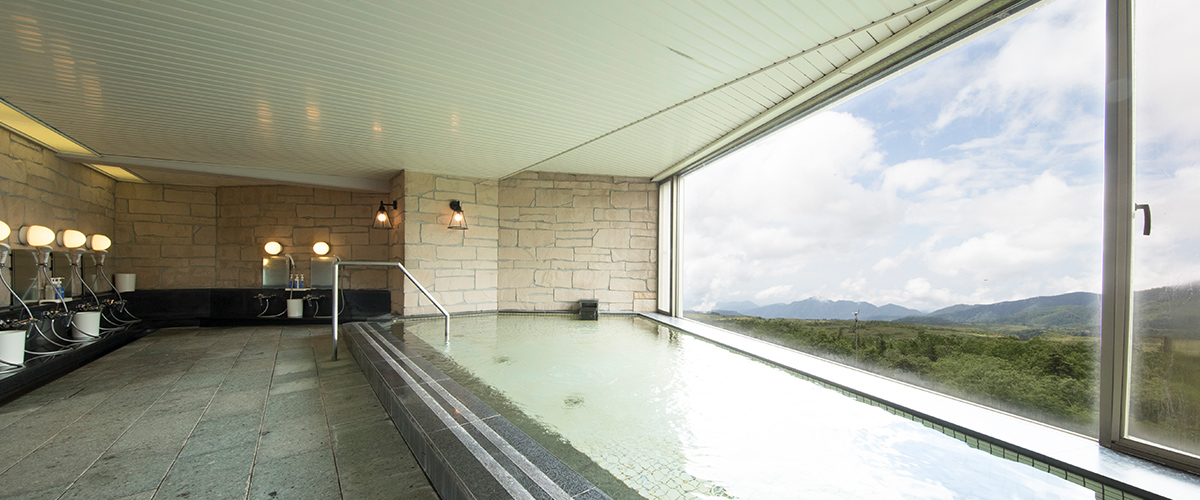 03
Large Common Bath
Soak in the hot waters and become one with nature
Our common bath has a large glass window. Through it, guests can see the sun setting into the sea of clouds or gaze up at a night sky full of stars. In the morning, you can see the vastness of the Dainichi Mountains glinting in the morning sun. Soak in our hot bath and enjoy the full force of Midagahara's scenery. It will take your breath away. The view is so good that some guests use our baths multiple times in a single day. Come relax your body a soul after a hard day of hiking and trekking.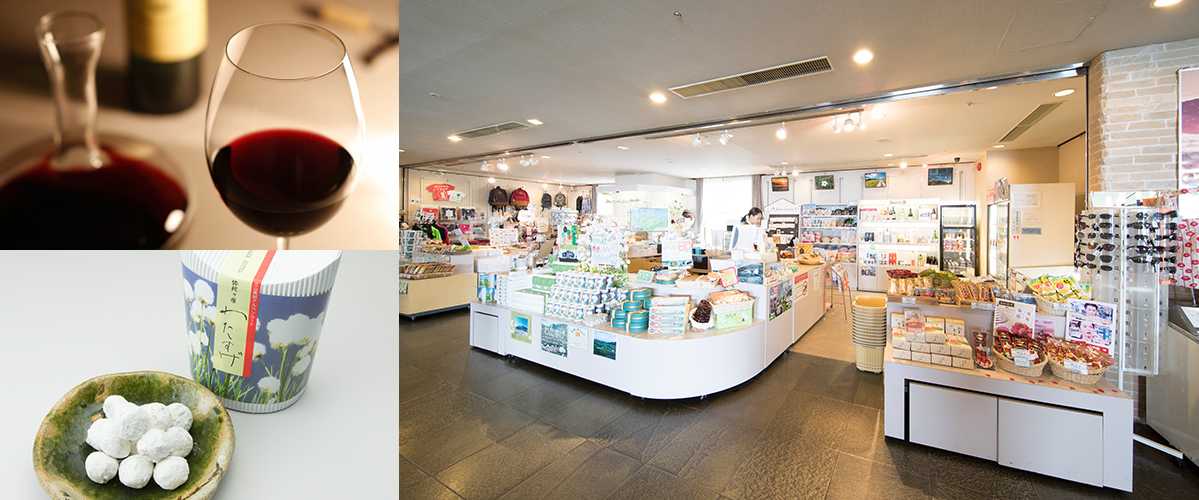 04
Souvenirs
Choose a souvenir for important people at a shop where all the special products are available
Our hotel shop carries a variety of items including confectionery and special products from Toyama, original goods from our hotel, and much more. One of our top recommendations is "watasage" a lovely sweet shaped after the alpine plant "watashi" that grows en masse on the Midagahara Highlands. The sugar that coats these bits of almond and cookie looks like fluffy snow. Its fluffy, melt-in-your-mouth taste is the secret to its popularity.