01
Alpine Plants
Another way to enjoy your Tateyama trek is to admire its pretty alpine plants. There are a variety of plants and flowers to be seen, which vary by altitude and area. At altitudes of 1,500 m to 2,000 m near Midagahara, daylilies bloom in yellow flowers from the early summer months from June to July. Around August, you can see Tateyama gentian blooming with its small white flowers and avens, a representative species of alpine plant.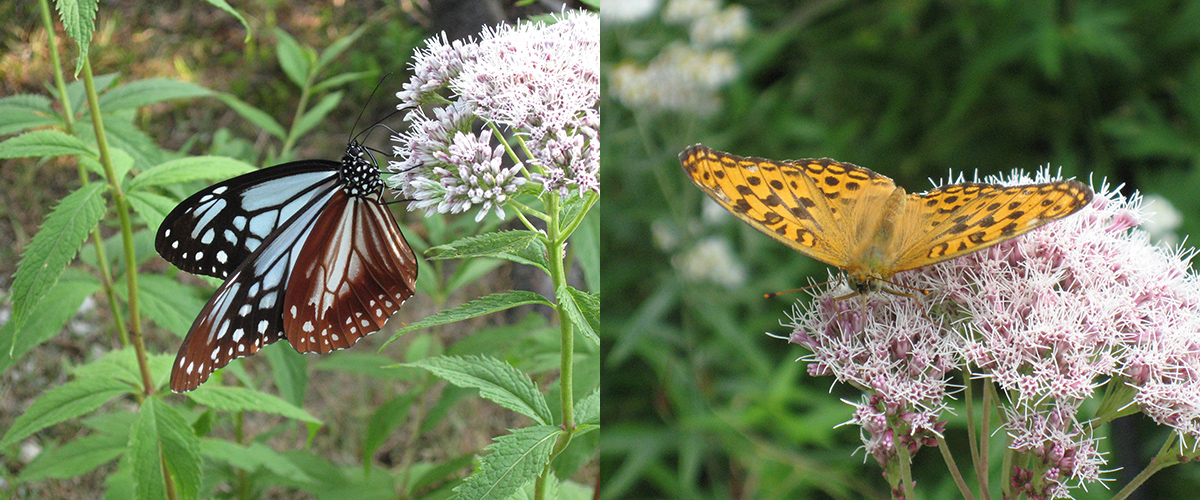 02
Rare Insect Life
With its fresh water and abundant plant life, it is no surprise that many insects can be found in Midagahara. During a walk through Tateyama, you can see dragonflies, butterflies, and other insects. There are many varieties of butterflies such as the lesser marbled fritillary, the chestnut tiger, and benihikage (Erebia niphonica). Observe and explore patterns and colors of butterfly you cannot find in the lowlands.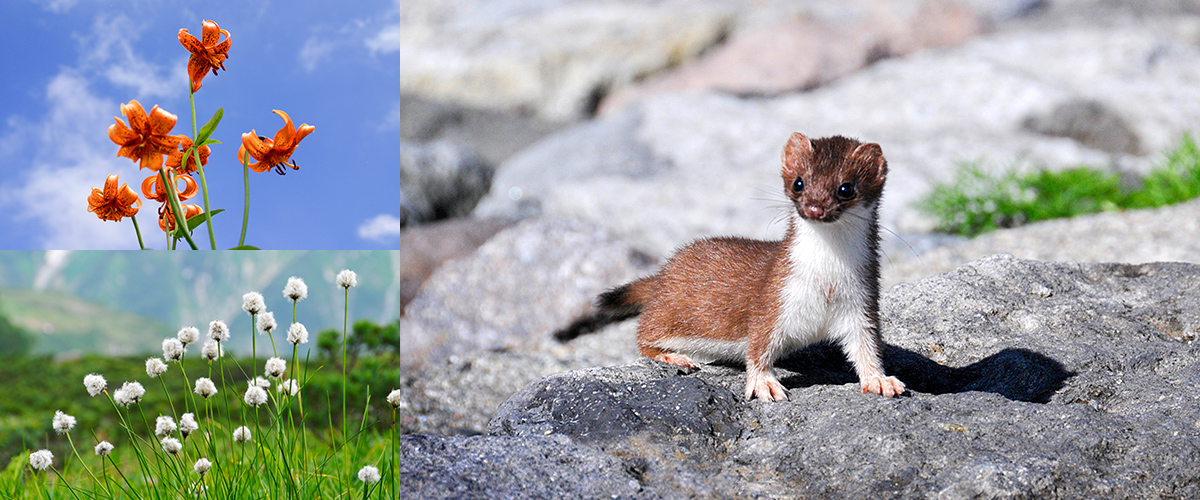 03
The Japanese Stoat & Other Animals
Many unusual animals make Tateyama their home. The Japanese stoat inhabits the rocky areas of Midagahara and Kurodo at altitudes of 2000 m to 2500 m. It has a white abdomen with a brown back and an adorable face. At altitudes of 2500 m and higher, you can see the Japanese ptarmigan, which is the prefectural bird of Toyama. It is also designated as a National Treasure of Japan. The color of its body changes with the seasons. Other animals you can see include the Japanese serow and Japanese monkey, found in Bijodaira at altitudes of 1000 m to 1500 m. Sometimes, the monkeys show up on roadways.